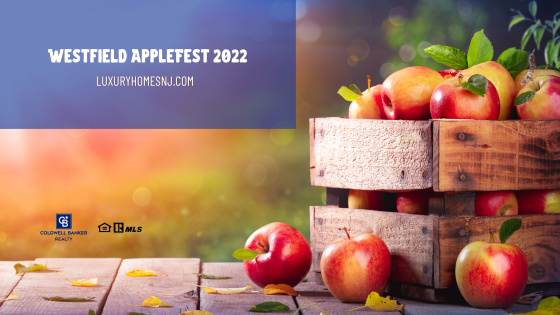 Ah! Fall is in the air. After the wet weather we saw last weekend, this weekend appears to offer sunny skies and warmer temperatures. Sounds like the perfect time for the annual Westfield AppleFest to take place.
What: Westfield AppleFest 2022
Where: Reeve House Lawn (314 Mountain Ave)
When: Saturday, October 15th, 12 pm to 4 pm (Raindate: October 16th)
Admission: $5 per person
Contact: Westfield Historical Society (908) 654-1794
Westfield AppleFest 2022
Westfield AppleFest 2022 takes place on the lawn outside of the Reeve House. Funds raised from the event benefit the Children's Specialized Hospital. Learn about the hospital's history through a special presentation and slide show. Local author Fran Bovella conducts a reading of her children's book "A Day at the Beach". The little ones will enjoy all of the activities set up on the grounds, which include a treasure hunt, games, and even some pumpkin decorating. Grab a bite to eat at the Apple Cafe. Listen to the "Save Mary Band" perform. And all of this is just $5 per person. Veterans and kids under three get in for free.
Now, the weatherman predicts sunny skies for Saturday's AppleFest. But, if Mother Nature has other ideas and turns those bright skies gray and rainy, the festival will take place on Sunday instead.
AddamsFest Events
Just a quick reminder of which AddamsFest activities are taking place this weekend. On Saturday, October 15th, you may take a Lantern Cemetery Tour at Westfield's Presbyterian Church on Mountain Ave from 5 pm to 6:30 pm. Public voting for favorites in the Haunt Your House Contest is going on right now. So, visit each decorated Westfield home and vote for your favorite three. Addams Family Fun Day takes place in Downtown Westfield on Sunday from 10 am to 5 pm. And you might want to take a stroll around Mindowaskin Pond or through the Central Ave underpass to see Addams-inspired artwork created by our own talented local artists anytime throughout October.
Bike MS NYC 2022
Last but not least, we are in our final push for fundraising before the Bike MS NYC 2022 ride takes place. As of the writing of this post, we have just eight more training days until the October 23rd ride through Manhattan. We are still shy of the $5000 goal Team Guys and Dolls set for this year. Please, please dig deep and donate what you can to help us reach our goal. Every little bit helps fight the terrible disease that is Multiple Sclerosis. Thank you.
Scott Gleason, CRS at Coldwell Banker Realty – East, NJ Luxury Homes
It's that time of year again. Team Guys and Dolls is saddling up to raise money for the National Multiple Sclerosis Society. Bike MS NYC 2022 takes place on October 23rd. And we need your help to reach our goal of $5000 before race day.
Bike MS NYC 2022
Why We Do This
For over 20 years, Team Guys and Dolls have been participating in Bike MS NYC events. We lovingly started out in support of my wonderful sister-in-law Diane. She fought a brave battle with MS for many, many years. We wanted to help her and many others like her who utilize special programs and equipment to perform the day-to-day tasks that many able-bodied people take for granted. Unfortunately, Diane ultimately lost her life to COVID in 2020. So, this year, we ride in her memory and to support others living with MS.
About the Ride
I do this ride for two reasons. First and foremost because of my sister-in-law (obviously). But I also ride because this is the only opportunity to bicycle through Manhattan without any motor traffic whatsoever. Along the 30-mile route, we get to experience Battery Park, the George Washington Bridge, the Brooklyn Bridge, and other iconic NYC landmarks from a vantage point no one else gets to see them. It truly is a ritual I have looked forward to each and every year. If you want to join us, feel free to contact me. We train regularly right up until the day of the ride.
Help Me Reach My Goal
This year, I set myself a huge fundraising goal to honor our dear Diane. But you guys have been so generous in the past. I know that you can help me reach that goal. To donate, please visit the Guys and Dolls Bike MS NYC fundraiser page here. You may choose the one-time donation option or opt for a monthly donation instead.
No donation is too small. Everything helps and goes to a great cause. So, please donate today. Thank you!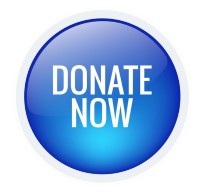 Scott Gleason, CRS at Coldwell Banker Realty – East, NJ Luxury Homes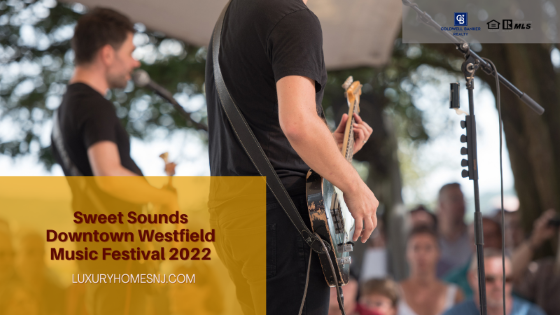 Every summer, downtown Westfield fills up with the sweet, sweet sounds of live music. This summer proves no exception. Last week, the Sweet Sounds Downtown Westfield Music Festival 2022 kicked off with some classic Jazz, Big Band music, and a rock cover band called the Drop the Needle Trio. But that was only the beginning of a whole summer of fantastic concerts to scintillate your eardrums and bring a smile to your lips.
What: Sweet Sounds Downtown Westfield Music Festival 2022
Where: Four locations around Downtown Westfield
When: Every Tuesday from 7 am to 9 pm throughout July & August
Cost: Free
Contact: Westfield Town Hall (908) 789-4040 or via email
Sweet Sounds Downtown Westfield Music Festival 2022
The Sweet Sounds Downtown Westfield Music Festival takes place around the downtown area every Tuesday from 7 pm to 9 pm throughout July and August. In the past, three different acts were performed on three different stages around downtown Westfield. But organizers wanted to bring a little extra harmony this year. So, they included a fourth stage.
Stage A – Central Ave Stage (137 Central Ave)
Stage B – Quimby St/Elm St Stage (125 Quimby St)
Stage C – Foundation Park Stage (439 South Ave W)
Stage D – Evalyn Dunn Gallery Annex (331 W Broad St)
In case it rains on a random Tuesday in July or August, that week's concerts will be performed on Wednesday of that week instead. So, do a little shopping, grab a bite to eat, and take in a free live concert for dessert during the Sweet Sounds Downtown Westfield Music Festival.
Sweet Sounds Line-Up
July 12th: (A) Carrie Jackson (Jazz), (B) Big Bruce & The Messengers (Motown/R&B), (C) Radio Star (rock music)
July 19th: (A) Bradford Hayes (Jazz), (B) Glenn Alexander & Shadowland (Jazz Rock), (C) Valencia Music School (Rock)
July 26th: (A) The Joe Taino Group (Latin Jazz), (B) Kolor Blynd Band (R&B), (C) Free Speech (Jazz)
August 2nd: (A) Don Braden/Karl Latham Big Fun(k) (Jazz), (B) The Wag (Rock), (C) Higher Ground (Rock)
August 9th: (A) Charlie Apicella & Iron City (Jazz), (B) Thos Shipley (Jazz vocals), (C) Better Late (Rock)
August 16th: (A) Gordon James (Jazz), (B) Soul Seduction (R&B), (C) Little Secret (Americana)
August 23rd: (A) Mauricio de Souza (Latin Jazz), (B) Elena & Boo Demolition String Band (Country/Bluegrass), (C) NJ Workshop for the Arts (Jazz/Rock)
August 30th: (A) BD Lenz All-Stars (Funk/Motown), (B) Nikki Briar & The Sweet Briar Band (Country), (C) Save Mary (Rock)
Stage D Every Tuesday – NJ Youth Symphony
Scott Gleason, CRS at Coldwell Banker Realty – East, NJ Luxury Homes