It's that time of year again. Team Guys and Dolls is saddling up to raise money for the National Multiple Sclerosis Society. Bike MS NYC 2022 takes place on October 23rd. And we need your help to reach our goal of $5000 before race day.
Bike MS NYC 2022
Why We Do This
For over 20 years, Team Guys and Dolls have been participating in Bike MS NYC events. We lovingly started out in support of my wonderful sister-in-law Diane. She fought a brave battle with MS for many, many years. We wanted to help her and many others like her who utilize special programs and equipment to perform the day-to-day tasks that many able-bodied people take for granted. Unfortunately, Diane ultimately lost her life to COVID in 2020. So, this year, we ride in her memory and to support others living with MS.
About the Ride
I do this ride for two reasons. First and foremost because of my sister-in-law (obviously). But I also ride because this is the only opportunity to bicycle through Manhattan without any motor traffic whatsoever. Along the 30-mile route, we get to experience Battery Park, the George Washington Bridge, the Brooklyn Bridge, and other iconic NYC landmarks from a vantage point no one else gets to see them. It truly is a ritual I have looked forward to each and every year. If you want to join us, feel free to contact me. We train regularly right up until the day of the ride.
Help Me Reach My Goal
This year, I set myself a huge fundraising goal to honor our dear Diane. But you guys have been so generous in the past. I know that you can help me reach that goal. To donate, please visit the Guys and Dolls Bike MS NYC fundraiser page here. You may choose the one-time donation option or opt for a monthly donation instead.
No donation is too small. Everything helps and goes to a great cause. So, please donate today. Thank you!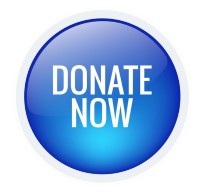 Scott Gleason, CRS at Coldwell Banker Realty – East, NJ Luxury Homes