October is here. That means that Bike MS NYC 2023 is coming to town. Team Guys & Dolls rides again! This special event completely shuts down motorized traffic on the West side of Manhattan for one day only in order to raise money for a cause very near and dear to my heart: the National MS Society.
What: Bike MS NYC 2023
Where: Manhattan
When: Sunday, October 22nd
Bike MS NYC 2023
I've told this story before but it bears repeating. When we started riding for Bike MS more than 20 years ago, it was to support my lovely sister-in-law Diane. We rode in hopes of finding a cure for this terrible disease. When Diane lost her life to COVID three years ago, we switched over to honoring her memory by raising money to help others who fight MS every single day.
What You Can Do to Help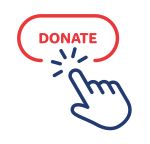 This year, Team Guys & Dolls set a pretty lofty goal. But I believe in aiming high. We want to raise $5000. But we need your help to do so. Please click the donate button above. This takes you to my fundraising page on the Bike MS website. Once there, you can donate $35, $50, $100 or more. Everything collected goes directly to the National MS Society.
$500 provides a person living with MS six months of valuable one-on-one counseling services. $1000 outfits a vehicle with modifications that help someone living with MS continue to operate their car themselves, providing them the dignity and independence everyone deserves. $2500 grants 10 people access to their own personal MS Navigator. These Navigators assist in finding goods and services that specifically fit an individual's needs. $5000 funds an Ask an Expert webinar program. Through just one webinar, thousands of people living with MS and their caretakers learn valuable information and gain access to resources to help make their lives a little easier. Please donate what you can today. Thank you.
Want to Ride?
We have a pretty tight core group at Team Guys & Dolls. But we accept new members with open arms. If you love to ride and would like to see some of NYC's most iconic landmarks from one of the most unique perspectives ever, contact me about joining the team. We take practice rides to warm up for the big 30-mile trek later this month. You're always welcome to join.
Scott Gleason, CRS at Coldwell Banker Westfield, NJ Luxury Homes