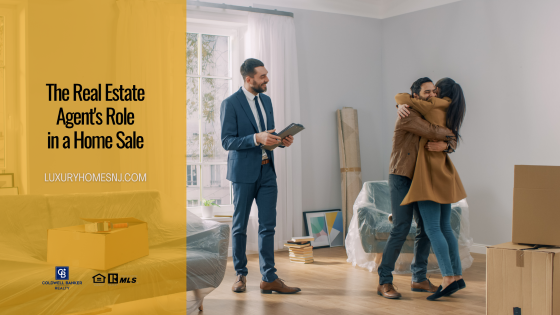 Real estate shows like "Flip or Flop", "Good Bones", and "Unsellable Homes" make it appear easy to sell your home. All you need is a little paint and polish and buyers practically beat down your door, right? Not so fast. It takes a little more finesse and a lot more experience for the typical homeowner to sell their home. And that is where hiring a real estate agent comes into place.
The Real Estate Agent's Role in a Home Sale
Setting the List Price
First of all, a good REALTOR® knows how to determine a proper list price. Why is this important? Because if you price it too high, it may turn buyers off. Even in a seller's market, homes still need to be priced appropriately for the market. If you cannot get buyers through the door, your home will simply just sit there. Then, you will need to lower your list price to bring interest to your listing. This only delays finding a buyer and may even net you less than you would have received if you priced it properly to begin with.
How does a real estate agent decide the right list price? By conducting a comparative market analysis. They look at recently sold homes in your neighborhood. Then, they focus on the ones that are most comparable to yours in age, size, and amenities. In addition, they use their experience in the local market to come up with the amount that will bring you the most buyers and the best sale price.
Preparing Your Home for the Market
Another area where a REALTOR® comes in handy is getting your Westfield area home ready for the market. This includes staging your home and making any necessary repairs. They also know which areas you should focus your efforts on and which areas do not need attention at all. For example, always make sure your curb appeal is on point. But perhaps the slightly older appliances in the kitchen can remain or the paint on the walls is a perfectly acceptable color. After all, many home buyers replace appliances soon after they move in. And others may decide to paint the walls after their belongings are in the space. However, if the appliances are severely outdated or the paint color is too severe, you might want to change those up anyway.
Marketing Your Home
Selling a home takes time. With your busy life, do you really have time to hire a photographer, make flyers, host open houses, conduct private showings, make sure to blast it all over social media, and be present at inspections and/or the appraisal? Plus, real estate agents have access to the MLS which sends your listing into the hands of thousands of other real estate agents with buyers looking for a home just like yours.
Vetting Buyers
Finally, a real estate agent vets buyers for you. It is not enough to get buyers through the door. You want qualified buyers looking at your Westfield area home. Since an agent does not make any money unless the property sells, it works in their best interest as well as yours to eliminate the unqualified buyers.
When you are ready to list your home on the market, contact me. I can help you get it ready to list, market it for you, and get it sold as quickly as possible.
Scott Gleason, CRS at Coldwell Banker Realty – East, NJ Luxury Homes