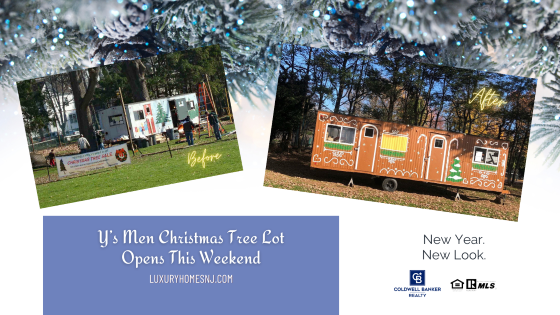 The wait is over. The Westfield Area Y's Men Christmas Tree Lot opens this weekend. New year. New look. Still the best selection of trees, wreaths, and more.
What: Westfield Area Y's Men Christmas Tree Lot 2023
Where: Elm Street Field
When: November 25th to December 23rd (while supplies last)
Y's Men Christmas Tree Lot 2023
After unloading truck-full after truck-full, the lot has been set. Gates open promptly at 9 am on Saturday, November 25th. The lot stays open from 9 am to 6 pm on Saturdays and Sundays and from 5 pm to 9 pm on weeknights. We will remain open as long as our supply lasts. But I must warn you. We run out well before the 23rd every single year. So, I strongly encourage you to plan on shopping early for the best selection.
Like years past, we offer Fraser firs and Balsam firs to hang your Christmas decorations on. Additionally, we showcase beautiful wreaths (a lovely way to welcome guests to Christmas dinner), evergreen roping (perfect for those holiday photos on the stairs), and grave stands (to honor our loved ones who can no longer be with us during the holidays). We also provide tree stands for sale just in case you find yourself without one.
New this year is our beautifully redesigned trailer. While the old white one served us well for many, many years, we thought it was time for something new. Thanks to Maria Baker, we boast a brand new gingerbread house sales trailer that looks good enough to eat. What do you think of it? Let me know in the comments below. Or, better yet, seek me out at the lot and let me know in person.
Fanwood Santa Parade
For our friends over in Fanwood, I have good news. The Santa Parade returns in 2023. What does that mean? Santa takes a moment from his busy schedule to visit Fanwood on December 16th to bring presents to good little boys and girls all over town. If you want to ensure that your child/children receive a gift directly from the big man, drop it off at the Fanwood Fire Department between 5 pm and 9 pm on November 27th to December 1st. All gifts must be no bigger than a shoebox, come pre-wrapped, and include the child's name, parent's/guardian's name, delivery address, and a phone number in clear letters on the box. Only kids aged 14 and under can be part of Santa's parade.
Scott Gleason, CRS at Coldwell Banker Westfield, NJ Luxury Homes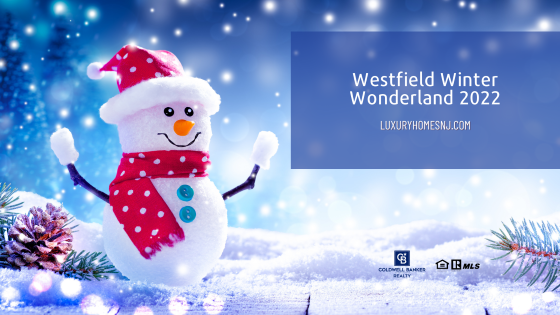 Brrr. The weather outside is frightful. But the holidays are so delightful. If you want to celebrate the season with the family, make Westfield Winter Wonderland 2022 your destination of choice.
What: Westfield Winter Wonderland 2022
Where: Foundation Park
When: December 18th, 12 pm to 4 pm
Westfield Winter Wonderland 2022
City officials transform Foundation Park into a Westfield Winter Wonderland on Sunday, December 18th. Let the kids warm up and get that excited energy out at Bouncy House Park. Watch magician Peter Juris perform two separate shows inside Acting Out Studios. And take a photo with Santa at Just a Soul Photography. Lots of fun for the entire family!
Menorah Lighting
The first day of Hanukkah also falls on December 18th this year. To celebrate, Rabbi Block officially lights the first candle of the 2022 menorah. If you want to watch, head over to the North Ave Train Station after you visit Westfield Winter Wonderland. He lights the menorah at 4:30 pm.
Westfield Christmas Trees for Sale
Yes. The Westfield Area Y Men's Club Christmas Tree Lot is still open for business. Unfortunately, we had to shut down on Tuesday due to rain. But we are back up and running again. We still have a few trees left. However, you need to get here this weekend. I'm not sure how much longer supplies will last. Remember, if you see me, say "hello".
Toys for Tots Westfield
Finally, the Westfield Police Department accepts new, unwrapped toys for their 2022 Toys for Tots campaign through December 14th. Just drop your donations off in the Toys for Tots bins located inside the police department lobby during normal business hours. Can't make it to the office? That's OK. You can also visit their Amazon website and purchase gifts directly from their wishlist. For answers to your questions, please contact Dominick Sandelli at (908) 789-6040. Thank you and happy holidays!
Scott Gleason, CRS at Coldwell Banker Realty – East, NJ Luxury Homes
First, sit down for a huge Thanksgiving dinner with your loved ones. Then, tackle those Black Friday sales. But on Saturday, make plans to visit the Westfield Area Y Men's Club Christmas Tree Lot to get started on your Christmas decorations.
What: Westfield Area Y Men's Club Christmas Tree Lot 2022
Where: Field Across from Stop & Shop on Elm St
When: 9 am to 6 pm Sat & Sun, 5 pm to 9 pm Mon through Fri starting November 26th (while supplies last)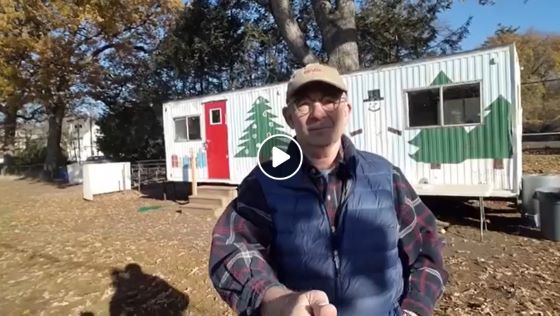 Westfield Area Y Men's Club Christmas Tree Lot 2022
For more than 70 years now, the Westfield Area Y Men's Club has hosted a Christmas Tree Lot for the community. And I am proud to say that I have been personally involved for many, many years now. In fact, the Christmas Tree Lot is our biggest fundraiser for the year. Every single penny raised from the sales gets donated to local charities and other non-profit organizations.
We offer the classic Douglas fir as well as the more fragrant Balsam firs. We even have the Fralsam fir which combines the best characteristics of a Fraser and a Balsam. In addition to trees, the Men's Club sells beautiful wreaths and tree stands. But if you want to impress your friends and family with one of these beauties this year, you need to come to the Christmas Tree Lot early. We always sell out pretty quickly. See you there!
Volunteers Needed
Our tree shipment arrives from Pennsylvania and Canada on Friday, November 25th. We could really use some help unloading the trailers and setting up the lot so we can open up for business the next day. If you are interested in volunteering your time, please email me.
Westfield United by Light
Just a reminder. Westfield United by Light takes place on Sunday, November 27th. It may be too late to buy the Westfield United Fund's candle kits. But, you can still show your support. All you need to do is create your own luminarias along your driveway and the sidewalk in front of your Westfield home. And, if you can spare a few dollars, please donate to the WUF online.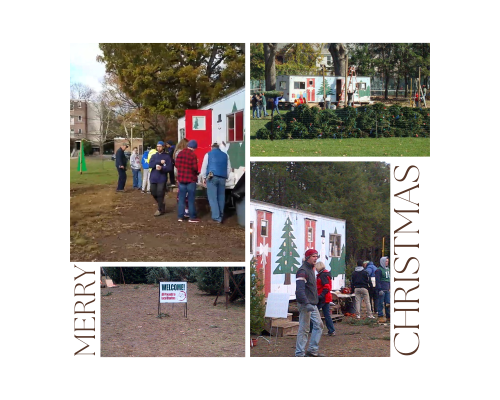 Scott Gleason, CRS at Coldwell Banker Realty – East, NJ Luxury Homes