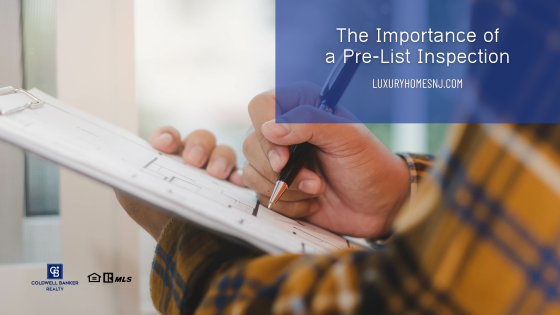 When you decide to sell your Westfield area home, there are a few steps you need to take before it ever actually hits the market. First, find yourself a good REALTOR®. Second, start the decluttering and staging process. And third, fix the things you let fall by the wayside while living in your home. That's where a pre-list inspection comes in handy. "But, Scott. I thought the buyer pays for a home inspection." Yes. Many of them do. However, if you get a professional inspection before you list your property, it can save you time, money, hassle, and headaches. Plus, you might end up selling your property much more quickly.
Why Sellers Should Consider Getting a Pre-List Inspection
No Surprises
I don't know about you, but I'm not a big fan of surprises…especially when it comes to real estate. Do you really want to wait until you are in the middle of escrow for a buyer to discover problems with the house that may jeopardize the sale? A pre-list inspection helps uncover any underlying issues you may not have known about. Then, it gives you the chance to fix them.
Money-Saver
They say that time is money. That definitely applies here. Getting an inspection done prior to listing grants you time to shop around for the best price on repairs. If the repair costs come in above your budget, you may want to factor that into your list price. Keep estimates from two or three contractors. You can present these to the buyer to show your due diligence and transparency.
Makes Your Property More Marketable
Speaking of transparency…buyers appreciate that. A pre-list inspection helps buyers trust you more as the seller. If you make a buyer feel more comfortable about the fact that what they see is really what they get and there isn't a "big bad" lurking somewhere below the surface, then they are more likely to purchase the home.
Property Tax Appeal Seminar
Have you signed up for the 2023 Property Tax Appeal Seminar yet? It takes place at the Coldwell Banker Realty's Westfield East office on February 9th. Seats are still available. You need to RSVP in order to reserve a spot. So, please do so today. Thank you.
Scott Gleason, CRS at Coldwell Banker Realty – East, NJ Luxury Homes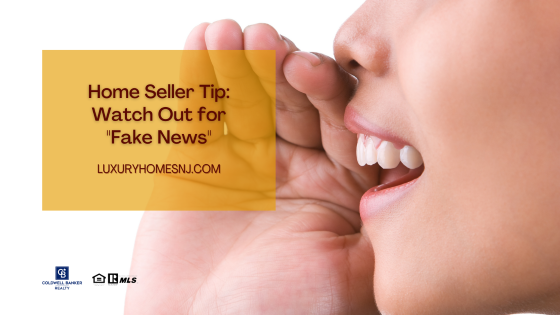 Oftentimes, we hear fantastical stories about recently sold homes. Maybe your neighbor fielded several offers after only one day on the market. Or you heard about a friend of a friend who sold their rundown property for tens of thousands over their asking price without putting any effort into fixing it up. Unfortunately, these tend to be the exception rather than the rule. Yes, the Westfield area real estate market still favors the seller, according to Realtor.com. However, a home seller needs to keep an eye out for "fake news" when they put their property on the market. Otherwise, they might end up very disappointed.
Misleading "Facts" for the Home Seller in Today's Market
You Don't Need to Fix It Up
You may have heard that buyers will purchase a Westfield area home no matter what shape it is in. Unfortunately, that is untrue. Today's buyer wants a move-in ready house over a "fixer-upper". However, you do not need to break your budget trying to create a masterpiece. I cannot express how important a good cleaning is for the home seller. Even simple things like nice curb appeal, a fresh coat of paint, and minor repairs increase your premises' attraction to buyers.
Buyers Will Pay Whatever You Ask
Just because you ask for it does not mean you will get it. You still need to price your home appropriately for the current market. That is where a good Westfield area REALTOR® comes in handy. They can run comps on recently sold homes in your area. This gives you an idea of what people are paying for properties like yours right now. If you price it too high, you end up sitting on the market for a while. You may even need to make a few downward adjustments to the price in order to entice a buyer, possibly selling it for less in the long run. A properly priced home at or even slightly below market value not only generates interest but might even bring in a higher price than you originally wanted.
Always Pick the Highest Priced Offer
Finally, if a home seller finds themselves receiving multiple offers, congratulations! Many sellers would love to be in that position. However, the highest offer is not necessarily the best offer. Other things that should factor strongly into your final decision should include the amount of the earnest money deposit, the strength of the buyer's financing, and how many contingencies they place on the deal.
Scott Gleason, CRS at Coldwell Banker Realty – East, NJ Luxury Homes